WELCOME TO FIRST ASSEMBLY OF GOD WOMEN'S MINISTRY
​
---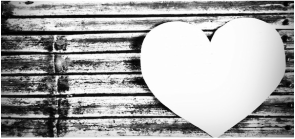 Our mission is to encourage, lift up, support and empower women as they grow in their relationship with the Lord. We want to create strong relationships with each other and our church body. We want to be a blessing to our church and our community. Together we believe that the best in each of us enriches all of us.
Our vision for women's ministry as we move forward, is to be a ministry led by The Holy Spirit, to provide for the needs of the women in our church, as well as have a heart to serve our community. This is to include helping women find a place in our church body and feel loved and accepted. We also want to serve and support the church as we are called to do. We want every women to respond when asked what church do you attend? To proudly say "I belong to First Assembly of God in Clearlake".
---
UPCOMING EVENTS.......



For Women
Flourish coming in March at The House in Modesto- more info to follow
​
For Couples




Sister's....

There is always hope for second chances...

Regardless of what we have been through in our past, the times when we have wanted to give up, and mistakes we have made-God wants us to try again!

John 10:10 says, The thief comes only in order to kill, steal, and destroy. I came that they may have and enjoy life, and have it in abundance[to the full, till it overflows].

God has a great plan for us, but often we let the enemy steal our joy by focusing on our past. The devil would love for us to believe: "I've made to many mistakes", "There is no way to overcome the mess I have made", "I'm to old", or "It's just too late".

The truth is, whoever you are, wherever you are, or whatever you have been through, it is never too late to begin again.

We are new creatures in Christ... We have been given a new beginning in Him. (2 corinthians 5:17) A personal relationship with Christ is the way to restoration and healing in your soul, and the second chance to become everything you were created to be!
​
Whether you are a new christian or an old one- focus on your relationship with the One who makes all things right.

Here are some tips for your journey:

1. Forgive those who have hurt you
2. Let go of your past mistakes
3. Live in God's strength, and not your own
4. Don't remain stuck in a moment of your past or your pain.
5. Trust God's timing
6. Live each day expecting to see God working in your life.
7. Don't allow the negativity of others to take your focus off of God.
8. Live your life to please God and not people.
9. Don't underestimate the value of small steps or resist small beginnings.
10. Never give up!

Scriptures to study​
Isaiah 43:18-19, Hebrews 12:1, Galatians 2:20, Psalms 27:13,
2 Corinthians 5:17, 2 Corinthians 5:21, Jeremiah 29:11, Philipians 4:13,
​Matthew 19:26, 2 Corinthians 12:9


MISSIONS AND OUTREACH...............


Women's Ministries actively supports our missionaries!

Freedom House, Domestic Abuse Shelter
We are accepting supplies to make emergency bags for the women. We still need mini bibles, tampons, shampoo, and encouragement cards.
Thank you!

​

DAILY DEVOTION...................

"

Be Confident In God's Strength In You

BY RICK WARREN

Then Caleb silenced the people before Moses and said, 'We should go up and take possession of the land, for we can certainly do it.'" (Numbers 13:30 NIV)

God wants you confident in the truth that, through him, all things are possible. Your focus will determine your behavior

and

it will influence your faith.

When the Israelites first approached the borders of Canaan, Moses sent scouts into the Promised Land to assess the situation. Ten of the scouts came back with reports that focused on the giants in the land, men so big and powerful the scouts feared they could not be defeated.

However, two of the scouts remained focused on the promise from God that he would hand the land over to the Israelites. One of those scouts, Caleb, silenced the others when he said, "We should go up and take possession of the land, for we can certainly do it" (Numbers 13:30 NIV).

He was focused on the magnitude of God, not the magnitude of any giant challenges ahead. Today you may see many giants that challenge your faith — giants of time and energy, finances and resources, fear and faithlessness.

God wants you to be confident that he's pouring his strength into you so you can do whatever it takes to defeat these giants. God says you can take possession of an abundant life because he is with you.

By seeing his hand sweep away the personal giants in your life, you'll be even more confident that you can do all things through him who strengthens you (Philippians 4:13).

Talk About It

What giants are you facing today that seem too big to handle? Are they too big for God?

Do you focus your day by studying God's Word in the morning? How would doing so give you confidence in God's strength throughout the day?

​

​ Study Tips...................


​


September 17, 2016 "Loving Me" Women's Section!
Daughter's of the King May 14, 2016!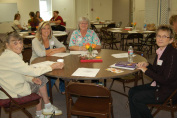 "Find Your Spiritual Gifts, Find Your Ministry" Event we had in October 2015... We had a great time and learned a lot about ourselves, and each other!


​

---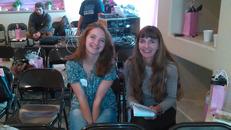 ​ Reflections of Christ Women's Retreat Sept. 2015
Our community experienced a tremendous loss due to the fires in Lake County. However, God built our faith and interdependency on each other. We prayed, praised, and stood on Gods word for peace and protection. He is faithful!
---