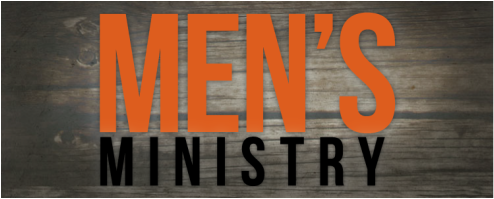 Men's Ministry Coming Soon..........2016-2017
​

DAILY DEVOTION.....

---

Are You Living To Receive Divine Applause?By Rick Renner

Greetings in the precious name of Jesus!

Here we are in a brand-new year. Many are excited about what the next 12 months holds for them. Others are simply hopeful that 2017 will be better than 2016.

Whether you're like "a horse at the gate," waiting to implement new plans and reach new goals in the new year, or you're struggling for your spiritual footing because you're still reeling from adversity in the old year — one thing is certain: God knows very intricately

who

you are and

where

you are in life — down to your every fleeting thought and every hair on your head! (

See

Psalm 139:2; Matthew 10:30; Luke 12:7.)

That is such an important truth to know — therefore I must ask you:

How well do you know it?

How aware are you that God knows exactly what you're going through and cares deeply about your life both now and for all eternity? God is very interested in seeing you bear fruit, gain victories, and receive answers to prayer on this earth. He's also interested in the rewards you'll receive in Heaven based on how you specifically obeyed Him on the earth and how you carried yourself in life.

What I'm about to share with you may change your perspective concerning the challenges you face — as you become more aware of His presence and His watchfulness in your life.

Located in the very heart of Moscow, Russia, just minutes away from the Kremlin, is the world-famous Bolshoi Theater. It hosts some of the finest opera and ballet productions in the entire world, and world-class singers and dancers regularly grace its stage. Denise loves opera, and I occasionally take her to the opera as a gift.

I am always in awe of the wonderful, God-given talents of these performers. Another aspect of these operas that has always impressed me is the response of the audience when they hear a singer who gives an outstanding performance. When the performance concludes, the enthusiastic crowds rise to their feet and boisterously thunder,

"Bravo! Bravo! Bravo!"

As they shout their approval, they also clap their hands to give a mighty applause that seems to go on

foreve

r!

When the evening's performance finally draws to a close, the singers return to the stage for one last bow before the audience. As they walk past the curtain, the crowds rise to their feet and begin to riotously cheer and applaud again. Then from all over the front of the auditorium, patrons vigorously fling flowers at the feet of the artists. Within a few minutes, piles of flowers are scattered across the huge stage. As the applause and adulation begin to wind down, beautifully dressed ushers walk onstage to personally deliver magnificent bouquets that were brought for the singers by devoted fans who wanted to show their appreciation through a more extravagant gift.

At the end of the night when the curtain falls for the last time, the singers return to their dressing rooms to change out of their costumes and have their cosmetics removed, and the crowds file out of the theater to return to their homes.

Ultimately, this grand experience persists only as a memory in the minds of those in attendance. The rounds of applause, praise, approval, and adulation were wonderful while they lasted, but the truth is, they never last long and they are soon forgotten. However, there is one kind of applause that will last for all of eternity — and that is the applause

that comes from God Himself.

Did you know that a day is coming in your future when you will be called onstage before God to give account for your life? Sitting "in the audience," He will watch as the activities of your life are reviewed. In First Corinthians 4:5, the apostle Paul wrote about that moment, saying, "Therefore judge nothing before the time, until the Lord come, who both will bring to light the hidden things of darkness, and will make manifest the counsels of the hearts: and then shall every man have praise of God."

This verse clearly reveals that the secrets and motivations of our hearts will be made known as we each stand before God on that momentous day.

Notice the last phrase of First Corinthians 4:5 says, "…And then shall every man have praise of God." This word "praise" is translated from the Greek word

epainos

, which actually means

applause

. However, it isn't singers, ballet dancers, or entertainers who are being applauded in this verse — it is

believers who have lived holy, consecrated, dedicated, obedient lives.

Paul used the word

epainos

to evoke a very strong image. By using this word, he let us know that a day is coming when we will give account for our lives. On that day, if we have lived right before God and the motives behind our service were pure, we will receive praise from the Lord Himself. It will be as if He rises to His feet to give a round of applause and a standing ovation! In fact, Paul's imagery was so strong that the verse could be loosely interpreted, "…And at that time every man will have his applause of God."

Think of God rising to His feet to give a standing ovation! Can you imagine His hands clapping as that thunderous sound reverberates through all of Heaven! That is precisely the picture the apostle Paul painted for the day when faithful believers stand before Him! The magnitude and nature of that divine applause will far surpass anything ever given by a human audience!

The truth is, much of your hard work and preparation unto the Lord is done in secret — behind closed doors. When you accomplish something for Him, people are often unaware of your actions or achievements — or perhaps they simply forget to show their appreciation or recognition. However, according to Paul's teaching in First Corinthian 4:5, a day will come when God Himself will personally rise and thank you for everything you've done in obedience to Him for the advancement of the Gospel.

There is a massive, silent army of believers today whose work for the Gospel goes unrecognized in the public eye. Yet they are the engines that drive the Church and empower the advancement of the Gospel. Although they remain unseen, unrecognized, and often neglected, the fruit of their work is eternal, and Jesus sees it all. And a day will come when they will receive great applause from the King of kings Himself as He personally thanks them for their service.

The applause of men is a reward that is very short-lived and soon forgotten, but the applause of God lasts for all eternity. If you do what Jesus has called you to do — and you do it with a right heart — you, too, will receive this eternal reward. As you stand before Him on that glorious day, any hardships you may have endured will dissipate before your eyes, and you will have the eternal gratification of knowing you pleased the Lord. And as Jesus gives you His version of a standing ovation, I guarantee you that it will be the

ultimate

reward!

Hebrews 6:10 says, "For God is not unrighteous to forget your work and labour of love, which ye have shewed toward his name, in that ye have ministered to the saints, and do minister." God always knows where you are and what you're going through. He never forgets your heart of love, faithfulness, and obedience toward Him — and He will not fail to reward you both in this life and in the one to come.

GOOD
TAKE AWAY
GOD
YOU GET
0

GOD DID A SPECIAL WORK IN THE HEARTS OF THESE MEN AT THE MEN'S RETREAT 2016 ... LEAVE A LEGACY!

​

---

Family Focus....

Raising Money-Smart Kids With Dave Ramsey and Rachel Cruz
(See other articles on Focus on the Family website)
Rachel Cruze finds it amusing when she hears people talk about Dave Ramsey like he's some kind of rock star. "To me, he's just my dad."
Rachel's parents, Dave and Sharon Ramsey, have been married 31 years and have three adult children. Experiencing financial success in their 20s and then recovering from personal bankruptcy in their 30s, Dave and Sharon determined that their family would not continue to make the same financial mistakes. "We made the declaration that we would start a new tradition," Dave says, "a tradition of money knowledge and money character traits."
That tradition has touched more than just the Ramsey family. Dave's message of financial hope has grown his corporation Lampo Group Inc. from a card table in his living room to a multimillion-dollar company. With nearly 6 million listeners tuning in to his radio show each week, Dave Ramsey has become a household name, and his financial principles have challenged listeners to "live like no one else so later you can live like no one else."
With Ramsey's countercultural approach to life and money management, listeners may wonder what it was like growing up in the Ramsey household. Rachel clarifies, "Mine was the very first family to go through 'the Dave Ramsey plan,' and trust me, it wasn't always easy."
Rachel is now married, and she and her dad recently co-authored the parenting book Smart Money, Smart Kids. Thriving Family talked with Dave and Rachel about the journey they've shared as father and daughter. They discussed the importance of good family communication, and they shared personal stories about finding faith, living on a budget and loving to give.
Dave, tell us about your faith journey.Dave: After losing everything, I went on a quest to figure out how money really works and how I could get control of it. I had met God on the way up, but I really got to know Him on the way down. I studied what the Bible said about money and discovered there are more than 800 Scriptures on money and personal finance. This wasn't the beginning of my spiritual journey, but it helped me understand His principles of stewardship.
Rachel, what was it like as a kid experiencing family life on a budget?Rachel: As in most families, Ramsey kids each had their own personality. As my parents taught us about money, my sister, Denise, grasped the ideas quickly. Budgeting was right up her alley, and saving money just came naturally to her. For me, it was a different story. I am a free spirit and naturally more of a spender. I wasn't enthusiastic about doing a budget — and I loved to spend my money. By recognizing the differences in our personalities, my parents were able to tailor the way they taught each of us about money.
So, how did faith affect the family view of finances?Dave: The first and most important money lesson we taught our children was stewardship. We believe that God owns everything, and we are asked to manage it for Him. And since we don't own it, it makes it easier to give.
With each of our children, we watched for indications of understanding stewardship by displaying selfless acts. When they received their commissions (not allowances), the first envelope they put money in was their "give" envelope. We taught them to tithe before anything else — just like an adult should do. We watched them each Sunday take their money and give it back to God. We saw them each enjoy giving money to both local and international charities.
Now, they didn't always get it right, but the key was to praise them when we caught them in selfless actions. Not every child can be a natural giver, but generosity can be nurtured!
Tell us about a time when you realized that you really were starting that new tradition of money character.Dave: When Rachel was in kindergarten, each child was asked to draw a picture of what they would do with $100. We looked through the book of all the kids' drawings. When we got to Rachel's page, we were caught off guard. Rachel's response was, "If I had $100, I would give it to poor people." To see one of our children really understand the concept of giving allowed us to realize that, with God's help, we could change our family.
Tell us about parenting with grace.Dave: As I look back on parenting the Ramsey kids and teaching the ideas of commission, chore charts, saving, giving and spending, what amazes me most is that our kids still got it despite how often Sharon and I messed up. So parent to parent, let me tell you the word here isgrace — grace for the kids' reactions to unusual circumstances and grace for yourself for not perfectly executing this plan. The key is to be intentional and to control the teaching and guiding of their character rather than control the child.
What's the key to healthy Ramsey relationships today?Rachel: Communication and learning to be self-sustaining are keys to healthy family relationships. We're a very open family. We talk a lot and plan a lot. We have to make sure that we're all in agreement about family decisions, while still doing what's best for each individual. We respect each other and understand that we're all very different.
What do you appreciate about each other?Rachel: My dad always talks about how bankruptcy made a lasting emotional impact on him. As his business has grown and he's become better known, I've never seen him take this for granted. Because he knows the pain that finances can cause, he genuinely wants to help other people avoid this pain. He doesn't take his calling lightly, and he continues to work hard every day to help more people.
Dave: No one is ever going to be perfect when it comes to money, but we've seen our kids display that they know how money works and they can handle it responsibly. They are confident and competent. They don't spend every penny they have, but they don't keep every penny they have, either. They are generous givers.
The payoff is worth the hard work and discipline of teaching our kids about money. Sharon and I have great satisfaction and richness of soul as we stand back and watch our children stand on their own and demonstrate wisdom beyond their years.
Pam Woody is an editor for Focus on the Family magazine.